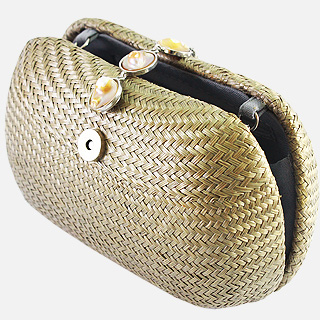 VIANCA MINAUDIERE
MOTHER OF PEARL
Created from natural palm and pandan leaves with Mother of Pearl flaps wrapped in hemp fiber.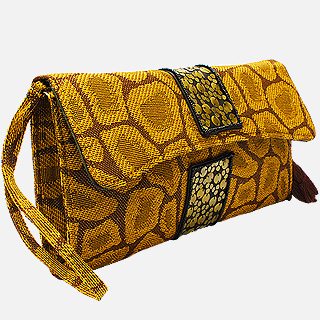 GROWL CLUTCH
GIRAFFE
This Giraffe version showcases luxury grade faux suede in giraffe print with black bead encrusted disks.
VIANCA MINAUDIERE
CROCODILE SKIN
Made of handwoven materials like palm leaf flap with high-grade upholstery fabric wrapped in hemp fiber.